XXVII Lace meeting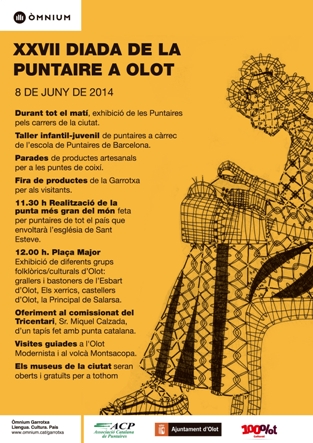 For the or twenty-seventh time, Folch participated in the open lace meeting in Olor, Girona. Organized by the Associació Catalana de Puntaires (Catalan Lace Association) and the Òmnium Garrotxa.
On sunday, 1800 lace makers, more or less, around Spain, France or Belgium, they met in Olot showing a craft with a tradition with more than 400 years.
Also this year Olot wanted to enter in the Guinness book of records with his longuest lace work in the world with 969.08 m long and 6cm wide.
The meeting also had a product market with all products to lace makers, in which we were present with our wide range of pins, also all the museums were open to all public.
The lace meeting in Olot was sunny and hot, ideal to share with our friends and lace makers.
Pins Art also had a great success, with all the new sets.
All our customers buying a minimum of 25€ we gave them a beautiful sewing box.
The Folch team wear for the first time his new workwear with the new logo.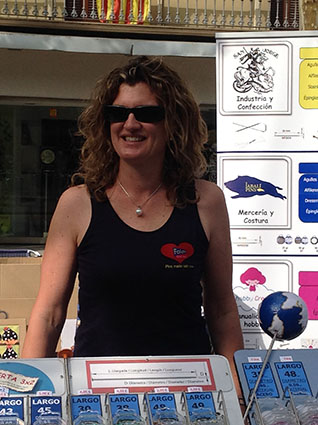 Olot 2014, CONGRATULATION for your organisation and lace spirit.