Our company will assist at   Creativa  SALON DEL HOBBY 2009 trade show in BARCELONA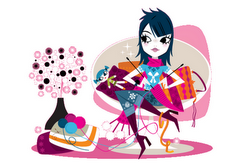 27- 29 november  2009
FIRA  BARCELONA  -PAVELLON 1
This year we will present  our new 
colection
What is 
?...
is the newest craft , a new fun for everybody
allow you to become an artist, play with our color dome pins and sequin to transform  polyestirene shapes in stunning  models, we have new models waiting for you
Come to our booth to discover
colection  2009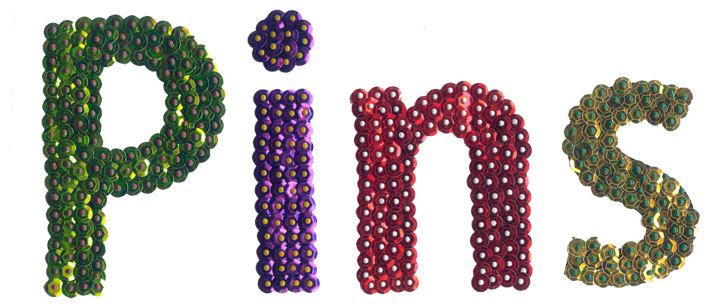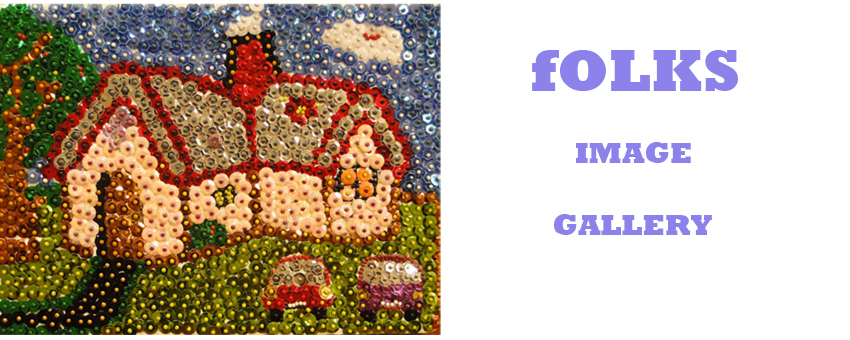 2D
Work shops  2008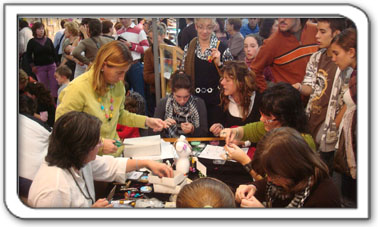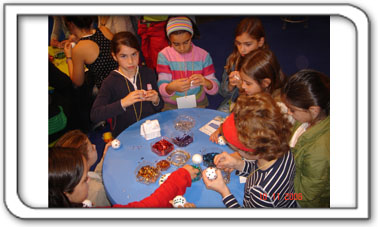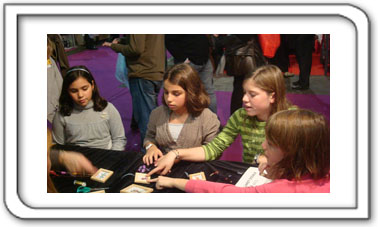 pictures of our   CREATIVA -SALON DEL HOBBY  2008
Dressmakers and Sewing pins, New Presentations July 2009
Metalurgica Folch has launched new packaging for our dressmaker pins, we have now completed our range of hardened and tempered nickel plated pins for dressmaking and sewing. All the boxes have the same footprint; Folch is the first company in the world to have the same footprint for the entire range of products.
We have included in all the boxes our New Octogonal Identification label that has the article description, in twelve languages, six languages for each label side: Spanish, English, French, Italian, German, and Portuguese, Norwegian, Swedish, Czech, Greek, Polish, and Catalan,  now our pins can be sold in all Europe with the same packing with easy identification on the bottom of the box. Our aim is that the jabali pins will become the traditional european pins
50 g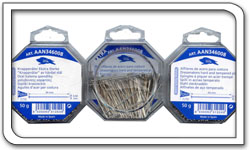 AAN306008 Hardened and tempered 30 mm x 0.60 mm box 50g
AAN346008 Hardened and tempered 34 mm x 0.60 mm box 50 g
100 g

Label face with  Spanish, catalan, English, French, Italian, German, Portugese descriptions
Label  face with english, german, norwish, swedish,greek, polish, checz,catala descriptions
AAN306003 Hardened and tempered 30 mm x 0.60 mm box 100g
AAN346003 Hardened and tempered 34 mm x 0.60 mm box 100 g
250 g ............... 500 g
AAN306002 Box 250g AAN306001 Box 500g
AAN346002 Box 250g AAN346001 Box 500g
Available starting July 01, 2009
---
LACE MEETING IN RIBA-ROJA SPAIN, JUNE 21, 2009
The traditional lace meeting of Riba-roja took place June 21st. More than 400 lacers joined this year's lace meeting. The event was sponsored by the Regiduria de Cultura del Ilustrisimo Ayuntamiento de Riba-roja d'ebre.
Our company, Metalurgica Folch, has also sponsored this annual meeting, giving the lacers some special JABALI LACE PINS.
The lace school of lacers prepared a showroom with their projects that were admired by all the visitors and lacers. All the lacers received great gifts from the sponsor organizations.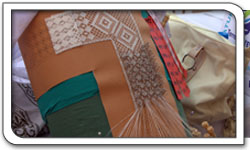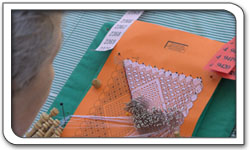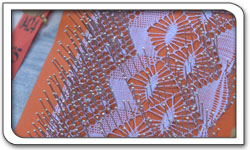 ---
LACE MEETING IN LLEIDA , SPAIN, JUNE 7,2009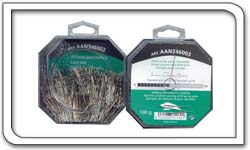 For the twentieth time, Folch participated in the lace meeting in Lleida, Spain, organized by the Associació Catalana de Puntaires, (Catalan Lace Association); the lace meeting took place in the Camps Elisis area of the town on Sunday June 7th 2009.
Over 3,000 lacers joined the lace meeting and had the chance to enjoy some cultural events including the sardana dance and Gegants (giants) exhibition, the day was sunny and cool, and gave to the Lacers the best opportunity to show their beautiful works, a great day to chat with friends and enjoy their favourite hobby and find the best tools and publications for their special lace projects, and shopping for lacing goodies.
Folch introduced their new JABALI lace pins at the lace meeting, namely the stainless steel pin 38 mm x 0.40 mm the Color Dome 32 mm x 0.60 mm the small brass pin 10 mm x 0. 55 mm and hard steel 43 mm x 0.60 mm, the four pins were a great success with the lacers.
Folch also introduced our new octogonal box for 100 g with hanger.
Our company is always trying to produce the best pin for each lacing technique and we listen to the lacers about their pin requirements. Our primary goal is to satisfy all the lacers that visit us year after year.
Every year our Company Folch has an hourly lucky draw with the lacers for a basket with Jabali products, this year we had the youngest ever winner of our Jabali basket, see picture attached.
---
NEW: Octogonal Identification Label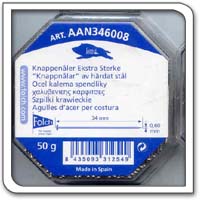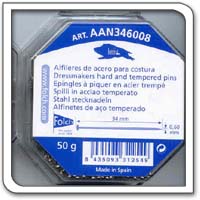 Have you ever wondered what type or size of pin you were using? Now you can quickly refer to the label on the bottom of each box for easy pin identification.

We have added the article description, in twelve languages, six languages for each label side: Spanish, English, French, Italian, German, and Portuguese, Norwegian, Swedish, Czech, Greek, Polish, and Catalan.

Our pins are made in Spain and are sold in the most of the european countries since 1924.

We have added a drawing on scale with mm, with the diameter and lenght dimensions and also our code system informs you about the lenght and diameter of each pin.

AAN 34 LENGHT 60 DIAMETER 08 50 G PACK

You can see the article code for both sides of the box.

Including the bar code to handle the retail identification, we are going to use the 12 language label with our hangshell octogonal box, and the traditional octogonal box.
The label will always remain inside the box, and the customer will keep it as a reminder for future purchases.
---
Folch Participates In The Handarbeit & Hobby 2009
For the eleventh time, Folch participated in the Handarbeit & Hobby, International Trade Fair for knitting, embroidery, needlework and handicrafts. Handarbeit & Hobby is well known as the largest and most international trade fair for this industry in Europe.

With over 80 years of experience, Folch believes that it is crucial for a brand to keep up to date and refreshed according to the new expectations of its market. Because of that, Handarbeit & Hobby has become a very important trade fair for Folch and the company has attended it in the last ten editions.

For 2009, Folch will showcase the Hobby Creative brand to over 8,000 expected visitors. The company will also have the opportunity of interacting with more than 190 suppliers from 24 countries. Hobby Creative is a consumer brand of pins and accessories for crafts, patchwork, bracelets, modelism and applique-sequin.

Handarbeit & Hobby 2009 was held from March 20 – 22, 2009 in Germany.

For more information about the Handarbeit & Hobby 2009 visit: http://www.handarbeit-hobby.de
---
Folch's New Website
Folch has just launched its new website with new areas and features that better reflect the company's vision and style. The main goal of the website redesign project was to create a different area for each of Folch's brands: Jabali, Hobby Creative, and San Jorge. For that task, SOHO Prospecting, a website redesign company was contracted. Their team of specialists created a unique project providing a specific service to each customer area.

The website was divided in four areas. Each section was designed with a precise atmosphere, respecting the customers' interests. The overall look and content of the industrial division is professional. In contrast, the Hobby Creative section is geared more towards consumers. One of the goals was to interact with the customers. For that, the SOHO Prospecting team created Club Hobby Creative. This area allows the consumer to participate in online contests and submit crafts ideas.

To meet the requirements established trends, a shopping cart was integrated into the website. Now, customers can make orders online.

Another main goal of the website redesign was to promote Folch and its high quality products internationally. Folch is a global leader in the pin manufacturing industry. Since its foundation in 1924, Folch's products have combined quality, innovation and design. Now Folch's website reflects exactly the same.